Is culture your competitive tool?
Are you using culture to engage employees, drive change and excel? Take these steps to make culture your hidden asset.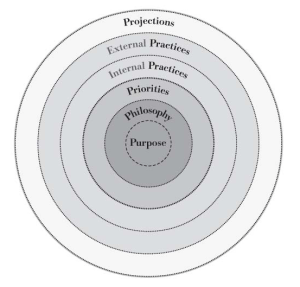 Define culture and manage change using the Five Ps
Think about your organization…Does your company culture support success? Does your organization have clearly defined principles and values that are core to the culture? And does everyone know and practice these principles and values?
Also consider…Are your employees engaged? Do you know the engagement drivers that your organization should focus on and pay attention to in order to increase engagement?
Do you know how to use culture to drive change for your company? Do you have a system for integrating new values throughout the entire organization to make the business more competitive?
Now there is a change management strategy that unites everyone in the organization around a set of principles and values that will guide change and drive success. Success for the company and for each employee working for it. This strategy begins by conducting an organizational culture assessment. Using this unique cultural assessment process, you will define the core, distinctive and strategic principles and values of your culture. How you define the Purpose, Philosophy, and strategic Priorities will impact your ability to effectively live the principles. Next, survey for employee engagement. Target your universal Priorities for improving engagement. Then, you can manage change from the inside out. Just integrate the core principles and values in everything you do, using the Five Ps. Ensure that the Practices and Projections reflect the Purpose, Philosophy and Priorities of the core.
Discover how to define your unique core culture and engage each employee to live by the distinctive, strategic, and universal principles and values that will generate success. Sometimes the only change that is needed is to be better at being who you say you are. Other times, more extreme change is needed to thrive.
Whether going through a merger or acquisition, leadership change, rapid growth, unsettling economic times or a drop in employee morale, defining your organizational culture by conducting an organizational culture assessment, increasing employee engagement and managing organizational change are fundamental to business success.
Contact Sheila Margolis–President of Workplace Culture Institute–to guide your organization so that culture becomes the force that drives your business. Workplace Culture Institute is a consulting firm based in Atlanta, Georgia, serving companies globally to conduct cultural assessments and employee engagement surveys.
Successful companies know their core culture. And, employees align the Five Ps each and every day.
Watch this video to learn more about the importance of aligning your organization's core culture with practices and the image you project to the public in order to achieve successful organizational change.
Let Sheila help you use culture to drive change.
Contact Sheila to learn how she can support your company in defining and shaping your organizational culture and in using culture to manage change. Learn about her consulting and coaching services, invite her to speak to your group on organizational culture and employee engagement, and read her books.
1. Contact Sheila to provide the following services:
Conduct an organizational culture assessment. Cultural assessments help you define the core principles and values of your organization.
Conduct an employee engagement survey and identify changes to improve employee engagement. Learn what to focus on internally to be more successful.
Facilitate an Alignment Audit and create an Alignment Plan to drive organizational change.
Coach you through the cultural assessment, employee engagement and alignment process.
2. Invite Sheila to speak in the areas of core culture, organizational culture change, and employee engagement.
3. Read Sheila's books: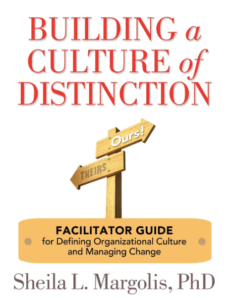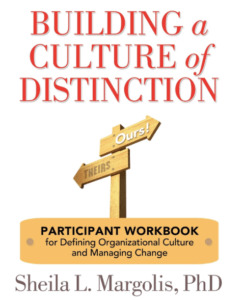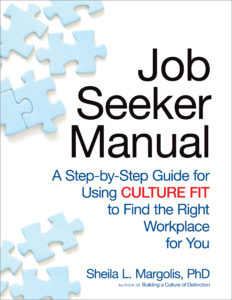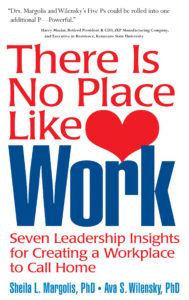 Discover how to use culture to drive change in these blog posts.