A crisis often requires a shift in Priorities
An organization must shift its Priorities in a crisis. And, amid a global crisis, new Priorities can radically shape the culture of an organization.
Companies adopt new Priorities based on the goals of the company at that particular time. For example, a company may have been slow to adopt an effective online presence so a digital and on-line focus may be one of its Priorities.
There are times when many companies adopt similar Priorities because of business issues that have a broad impact. For example, cybersecurity became a Priority for many companies due to rapidly increasing online threats.
But even with common issues, company leaders often respond to a shared situation with different Priorities. For example, a mix of cost control, focusing on operational efficiency, while investing in the future–in things like R&D and marketing–was what some believe was the best strategy chosen as a result of the 2008 recession (which began in December 2007). As this research suggests, a progressive strategy requiring a delicate balance resulted in a winning strategy. Depending on which defensive and offensive actions a company takes can have a serious impact on what strategy leads to a foundation for success.
Shared values lead to aligned actions
Organizations work most effectively when all employees share a small set of principles and values to guide their actions. I call these shared principles and values Core Culture. Of these principles and values, some are fairly stable over time—the Purpose and Philosophy. Those principles and values give the organization a sense of continuity and constancy of character.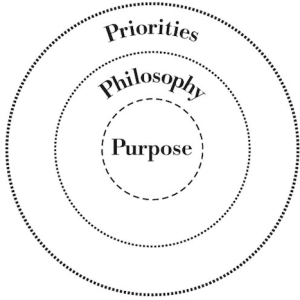 But, to have lasting capability, an extra set of values—Priorities—are essential.
Priorities are additional values the organization must focus on and pay attention to. The current business environment and the anticipated near future influence these values. Priorities are values that may not have had urgency in the past, but now they are vital for success and, in some cases, for survival. During a crisis, it is the Priorities that serve as a guide to keep the organization alive.
Priorities during the coronavirus crisis
In order to survive during the coronavirus crisis, many companies have adopted similar Priorities to focus on and pay attention to. Below are examples of new Priorities companies have instituted.
Priority: Health and Safety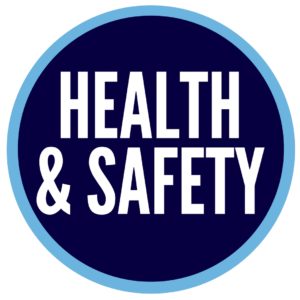 Although employee well-being has been a concern for many companies in recent years, a strong focus on Health and Safety has emerged as a Priority due to the coronavirus. Companies want and need to ensure their employees and their customers stay healthy and feel safe and protected.
Companies have adopted a variety of new Practices to support Health and Safety. For example, many companies implemented a mandatory work from home policy, flexible sick pay, and telemedicine/telehealth options for employees. And, when employees return to the workplace, companies may continue this Priority by having cleaner workplaces and instituting new options for doing one's work following safe practices.
Companies have also applied this Health and Safety Priority to their customers. For example, many grocery stores have provided special morning shopping hours for customers over 65. Some companies (for example, CVS) waived delivery charges for home delivery of prescriptions. And, on the short-term, Jeff Bezos stated his Priority of providing the essential items needed for health and safety. Also, food delivery services offer no-contact delivery in addition to gloves and masks for their shoppers.
Priority: Technology
During this pandemic, governments have identified technology as an essential service. And the need for this capability will most likely be an ongoing Priority after the crisis has subsided. There has been a dramatic increase in remote work with ongoing use of virtual meetings, virtual conversations, and other remote alternatives. Employees need to be connected and virtual—with the necessary equipment to be effective. In-person meetings have become less critical.
Companies will need to enhance their capability with efficient new systems that use technology to improve all aspect of the business and how employees do their work. In addition to videoconferencing, they have implemented file sharing and remote workforce management with the appropriate software.
For example, companies have integrated virtual practices in their hiring process.  As an example, CVS implemented virtual job fairs, virtual interviews, and tech-enabled strategies to screen applicants.
Many companies have made efforts to enhance and support their technical capability. For example, Verizon added data to customer plans for no charge. And Cisco offered free Webex with unlimited usage and no time restrictions, supporting up to 100 participants.
 The coronavirus pandemic has increased demand for online shopping and has nurtured the continued growth of direct-to-consumer brands.
 Other Priorities in a crisis
Below are other Priorities that some companies have adopted due to this crisis.
The global pandemic illustrates the need for Collaboration. Pandemics have no borders. And they illustrate the inadequacies of having an isolated and solely local focus. We are all on the same planet and will share in its future. In addition, personal isolation, resulting from the stay-at-home policies, has highlighted the need for greater social connection and collaboration.
Communication is critical during normal times. But with a crisis like the pandemic, effective communication is essential–a Priority. Providing frequent opportunities to show concern, share information, and build a shared focus is key to managing a remote workforce. Transparency is essential.
This crisis may lead to a greater focus on Employees–on people rather than just profits. Firstly, seeing employees as whole individuals—with families and different life circumstances—might drive new ways of providing employee support and flexibility. A more human-centric approach may grow in companies. These actions can drive employee engagement.
A Priority of Science that emphasizes facts and knowledge over ignorance or misinformation could rise in importance. The benefit of this Priority is that an organization builds a more trusting environment. When leaders provide accurate information, there is heightened trust.
A Priority of Innovation rises especially during difficult times that need innovative thinking, innovative practices, and innovative solutions. Obviously, the biotech industry thrives from innovation, but others could learn from this focus.
Summary
When Priorities change, some of the habits and Practices that emerged from these Priorities may endure. For example, companies may re-evaluate if travel is necessary for certain meetings. Or they may decide that virtual workplaces are more efficient and thus require less office space. Companies may continue to add new health-focused Practices that support the well-being of employees.
New Priorities can jumpstart changes that can continue long after a crisis has ended. Dramatic changes forced on an organization can impact the culture and create new Practices that endure.
Shifting Priorities can open our eyes wider and shift our thinking. Maybe now we will have the energy and the will to be more proactive as we tackle ongoing global threats.