Universal Priority: Do I trust them?
Organizational trust drives employee engagement. But, employees often say that they do not trust their leaders.
This problem exists in the larger society where distrust is also an issue. Therefore, organizations must find ways to build trust in a complex and less-trusting world.
Taking actions to cultivate organizational trust are important not only for employees, but also for the brand. Do you have a trusting workplace? And, similarly, do you have a brand customers trust?
The role of leaders in building trust
Leaders are a vital link in building organizational trust and engaging employees. Senior leaders create an environment in which the conditions for engagement either thrive or diminish. Most importantly, in a trusting workplace, employees feel safe.
To clarify, they do not fear negative consequences to their self image or status. Likewise, they do not fear emotional and psychological harm.
Are employees able to express their genuine selves without concern for consequences that threaten their image or their future?
Engaged employees trust that the company will consider each employee, seek to meet employees' needs, and treat employees fairly.
Leaders set the tone for a trusting workplace. To clarify, leaders build organizational trust when the workplace is predictable, consistent, and nonthreatening. They build trust by putting their people first so they feel safe. To sum up, organizational trust drives employee engagement and organizational excellence.
Do you measure organizational trust?
Many companies conduct surveys to measure employee engagement and the drivers of engagement. A component of the survey measures trust. Therefore, by evaluating the level of trust in your organization, you can have a barometer and a guide for improving trust.
Trust is an outcome of leader behaviors
If trust is a concern, you must take actions targeted at the factors that impact trust. To clarify, several factors impact trust in leaders.
1. Firstly, does the leader have personal attributes that build Trust?
The specific leader attributes include: character and integrity, consistency and credibility, and competence.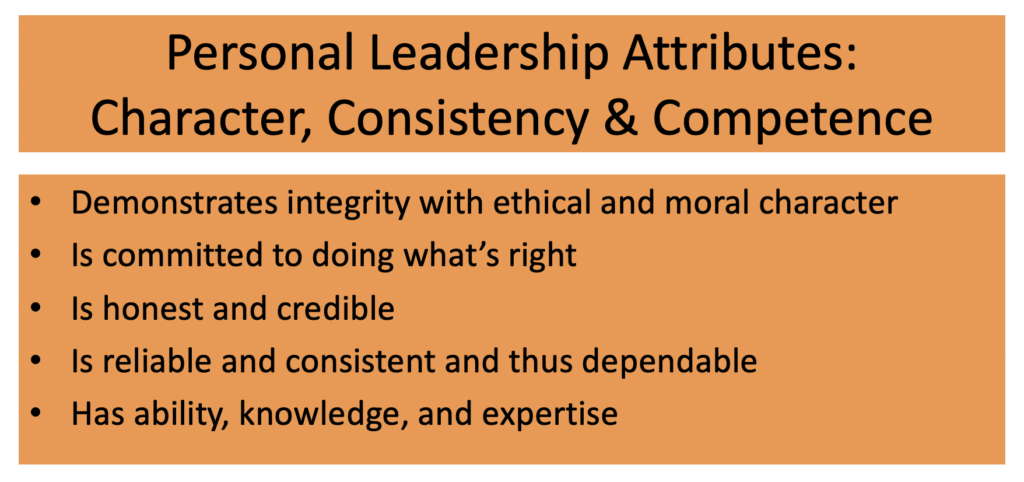 Integrity, honesty and consistency impact trust.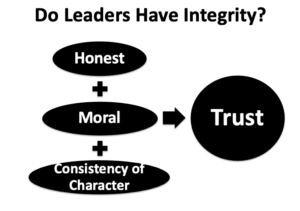 Employees trust leaders who are ethical and truthful. Leaders impact the future of the organization and the employees in it. Therefore, employees trust leaders who they believe are honest and ethical. To sum up, they trust leaders who do the right thing and do what they say they will do. They must be dependable.
Trusted leaders demonstrate consistency of character. They are authentic. To nurture trust, leaders must be genuine. That is to say, they must express their true beliefs. And likewise, employees must feel that leaders' actions are consistent with their words.
Competence promotes organizational trust.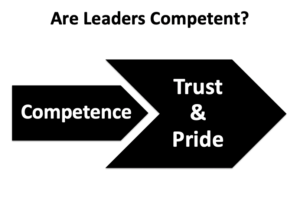 Having competent leaders builds trust. Employees want to work for an organization where they have confidence in its leaders. They want leaders who have the ability to guide the organization to be successful.
To clarify, the future of the organization is the future of each employee. Employees want to be a part of a winning team. This is where the business is in good health and worth the investment of their time.
The reputation of the organization impacts employee status. Employees want to be proud not only of what they do, but also where they do it. And reputation is a good predictor of competence. To sum up, a successful organization with an admired reputation contributes to a positive sense of self for its employees.
2.  Secondly, does the leader have the organizational skills that build Trust?
Does the leader inspire and effectively communicate? And does the leader clarify and create needed processes?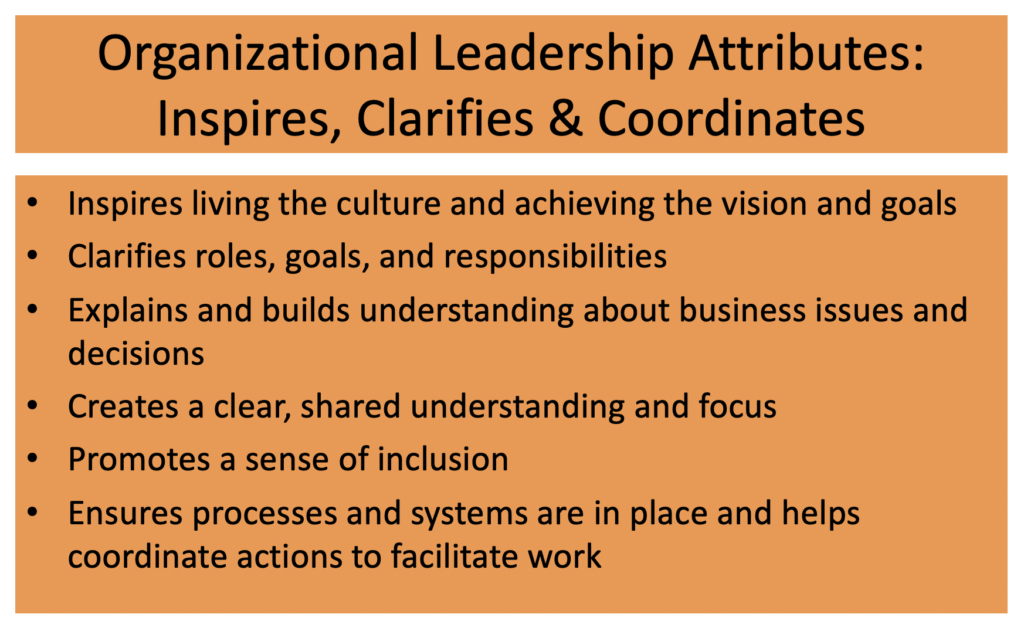 Competent leaders know how to inspire those they lead. They clarify decisions and direction. They also ensure that the organization has systems and processes in place that facilitate work. Leaders explain, facilitate, and motivate.
Additionally, competent leaders are not only competent in thinking strategically and executing effectively. They are also competent in doing their part to build employee engagement.
To sum up, the soundness of a leader's actions impact trust and supports engagement.
3. In addition, does the leader have the interpersonal attributes that build Trust?
Do employees feel the leader understands them and does not take advantage of them? Is the leader respectful? Is the leader empathetic? Does the leader show compassion and concern? Is the leader fair?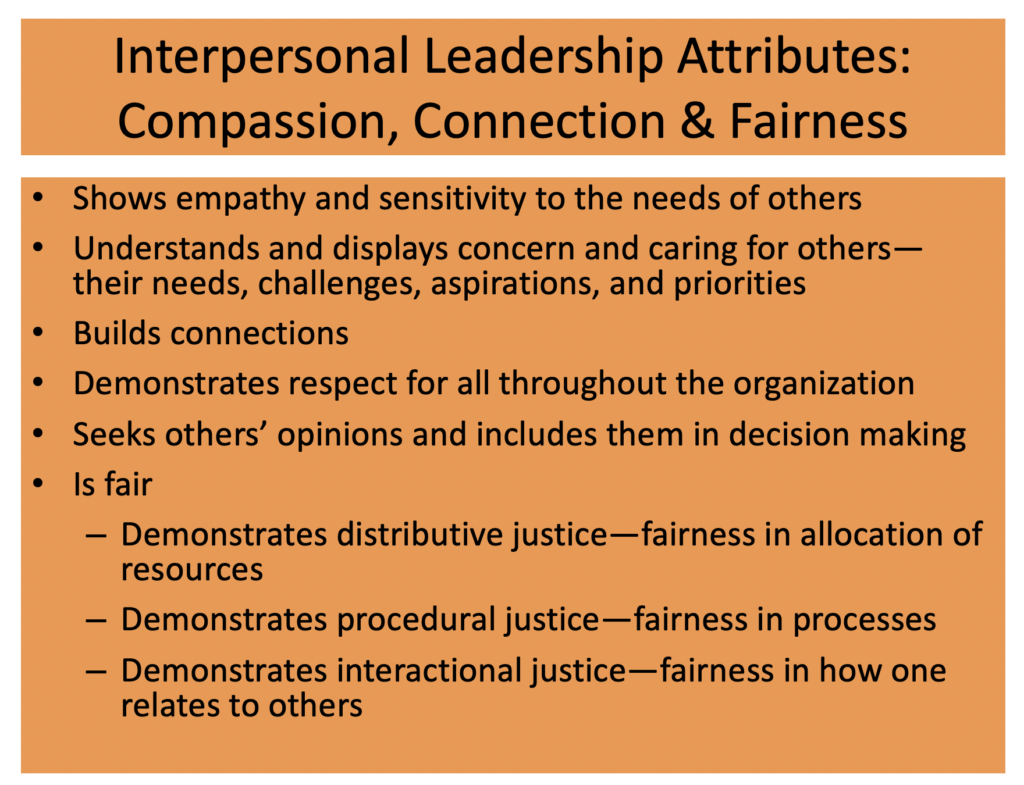 Empathy promotes trust.
A trusted leader shows empathy and caring. The leader is sensitive to individuals' needs. An empathetic leader cares about and displays concern about others. To sum up, trust is built on a positive and respectful relationship with others.
Fairness and consistency promote trust.
Fairness is a foundation for building trust. The lack of fairness feels threatening and can make a person feel undervalued. The perception of inequity drives feelings of unfairness.
For example, fairness applies to a variety of situations such as fairness in:
Decision-making processes

For example, do decision makers include you in decision making that impacts your job?

Decision outcomes

Are the results of a decision fair?

Distributive justice / Compensation and rewards

For example, is income fair?
Above all, do managers/leaders reward employees based on their responsibilities, effort, and outcomes, and the difficulties of their jobs?

Distribution of resources

Do employees get the training that they need now and for future opportunities

Procedures

To sum up, are the procedures fair?

Interactions and interpersonal treatment

How are your interactions with organizational leaders?
Do leaders consider your views?
Do they treat you with kindness and consideration?
To clarify, using one's power in a fair way enhances feelings of safety and nurtures engagement.
The lack of fairness drives employees to fear for their future. Feelings of fear diminish engagement. Additionally, without openness, it is difficult to build a climate of fairness.
Consistency also relates to fairness because inconsistent, unpredictable actions can feel unfair and therefore diminish trust. Engagement can suffer if employees feel unsafe due to situations that are unclear and unpredictable.
Contact Sheila to build a culture of trust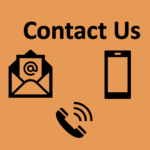 Have any questions? Complete the form below to contact Sheila.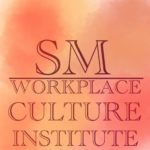 To sum up, have Sheila help you build trust within your organization. Her management consulting firm Workplace Culture Institute is based in Atlanta, serving clients globally. Use the Contact Form to email Sheila.